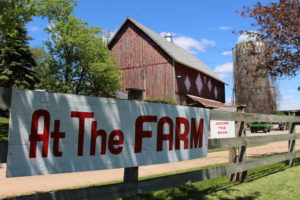 Welcome to At the Farm!
To see what we are picking now, read our most recent Newsletter, link at the bottom of this page. 🙂 
The soil around the Waconia, Minnesota area is rich and black and perfect for my life-long dream to grow and share these fabulous vegetables with people! I'm an organic gardener. The vegetables grown on this farm are chemical-free! (The produce that comes from my farmer friends may not be but all are clearly labeled.) The plants are started in the hot house from seed. The varieties are chosen for best performance and flavor for this area (Zone 4).
The produce is picked fresh daily, washed and brought into the lower level of our renovated and restored barn! The barn is a 1890s German bank barn with stone walls. This stays very cool inside throughout the summer, even on the hottest days and helps the produce retain its freshness!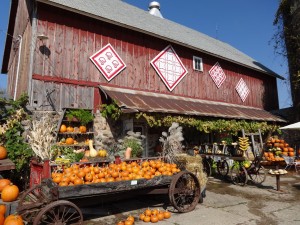 The nostalgia of a farm visit is a wonderful experience. The barn is handicap accessible and the parking area is large enough to accommodate coach bus tours! I am eagerly waiting to have you as a guest At the Farm!
-Donna Frantz owner, farmer, author