Summer days are coming
Its a great time of the year
All things are humming
so now we all can cheer
The flowers are blooming
Independence Day is near
The lawn we are grooming
A party will soon be here
Hello!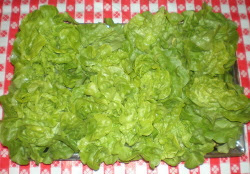 We had some rain. It helped refresh the earth and start the seeds we planted. We have a lot to plant yet. It will be the 3rd and 4th planting.
I have some tomato and pepper plants left. Soon we will dump them.
The strawberry harvest is slow. Maybe after this rain it will pick up. Strawberry farmers were hit hard by the hail on June 11. My grower was not hit, so I have berries. Farming is not for the faint of heart.
I lost one of my cats, got hit by a car. Ella the lady cat. I have 2 boys and 1 girl left. They work so I need them.
The peaches from California have started. The Georgia peaches froze there, won't be much of them, sad.
The flower beds are planted, so are the containers. It looks so special when that's done. I planted Lisianthus for the first time. I want that for floral bouquets in the loft. I'll have Barn Quilt tours so it's fun to have flowers.
The garlic will soon produce scapes. They are a curl on a stem of the garlic plant. This is cut and used in salads, pesto, or what ever you like a mild garlic flavor. This is a very short season.
My friend Marc who has The Noble Lion in Victoria is doing just excellent in his restaurant. He is serving my fabulous produce. Its fun to know where your food is grown. If you go there, tell Marc Donna sent you.
The season of Fresh Garden Produce is here. What a gift to view this. Just plant a seed and we have something to eat.
I grow Organic

Local Grown
Butter Lettuce
Grape Tomatoes
Leaf Lettuce
Chub Cucumbers
Romaine
Asparagus
Kale
Zucchini
Kohlrabi
Radishes
Rhubarb
Strawberries
Green Onions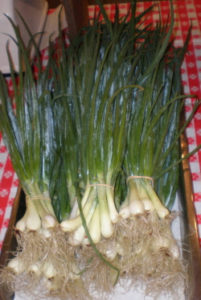 I have…
Peaches, California
Nectarines, California
Red Plumbs, California
Blueberries, New Jersey
Baby Red Potatoes, Arizona
Vidalia Onions, Georgia
Garlic, California
Sun Kiss Melons, Arizona
Tomatoes-Slicing, Canada
Red Grapes, California
Coming Soon
Sweet Corn
Watermelon
Musk Melon
Washington Cherries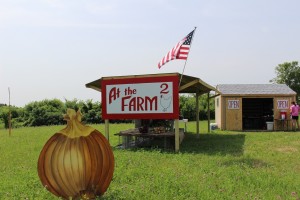 When you want the very best, shop At The Farm!
Watch for my produce stand opening soon by Fleet Farm in Carver! We will be open Wednesday-Saturday, weather permitting.
Enjoy,
Donna
At The Farm
952-442-4816