Two Successful Years of My Pride and Glory Garden Project!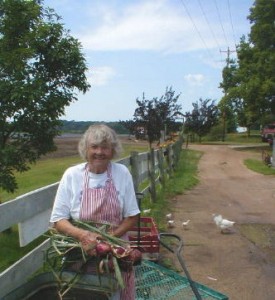 Had you been unemployed in 2009 or 2010 you could have come to my farm to for vegetable seeds starting in April.  Cold crops can be planted in late April, depending on the weather.  Cold crops are beets, carrots, lettuce, peas, kohlrabi, onion sets, onion plants and seed potatoes.  And I had starter plants in May so you could have planted the warm weather vegetables then.  My gardening advice was available anytime!  I called this mission my Pride and Glory Garden Project but now that the economy has improved so the need is no longer there!
Pride in learning to grow and Glory to God in all things.
I started by planting a seed!
If you are a beginning gardener, what you need is an old gardener like me, to get you started so you can become an excellent gardener.  If you know how to grow you still need me for the best varieties to grow in this area!
It's fun to grow!  Growing your own food is very rewarding.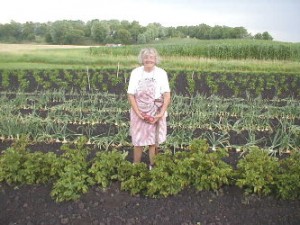 Fresh picked flavor is excellent!  I'm an organic grower.  My grandmother was an excellent farmer and I inherited her gene for the love of the land and growing.
I also have seeds and plants for sale.  My vegetable seeds are not pre-packaged.  I sell seeds in bulk. Buy just as much or as little you need for your garden! I used to do this when I owned the Country Store by Waconia.  It's time to have a re-do!  I love the seed business.  I have the varieties that are the very best, especially for this area.
Pride and Glory Garden Project was great for 2009 and 2010 when the economy was down.