The Season is Changing
Colors on the Trees
Its Time for Rearranging
Enjoy the Fall Breeze
Hello!
Broom corn is finally getting ready to harvest. The pop corn has a way to go. The Brussels sprouts are not ready yet. Remember it needs a light frost for excellent flavor.
The front of the barn has its fall dress on. A Scare Crow sits in a chair, the specialty pumpkins on the platform are ready for you to buy and enjoy.
White pumpkins are the decorating theme. White mums also. Orange can be added too. Its fun to change season. I'm not a fan of fall. Then I have to close my store. I then get busy with Thanksgiving. Christmas follows and its like seeing an old friend and the reason for the season.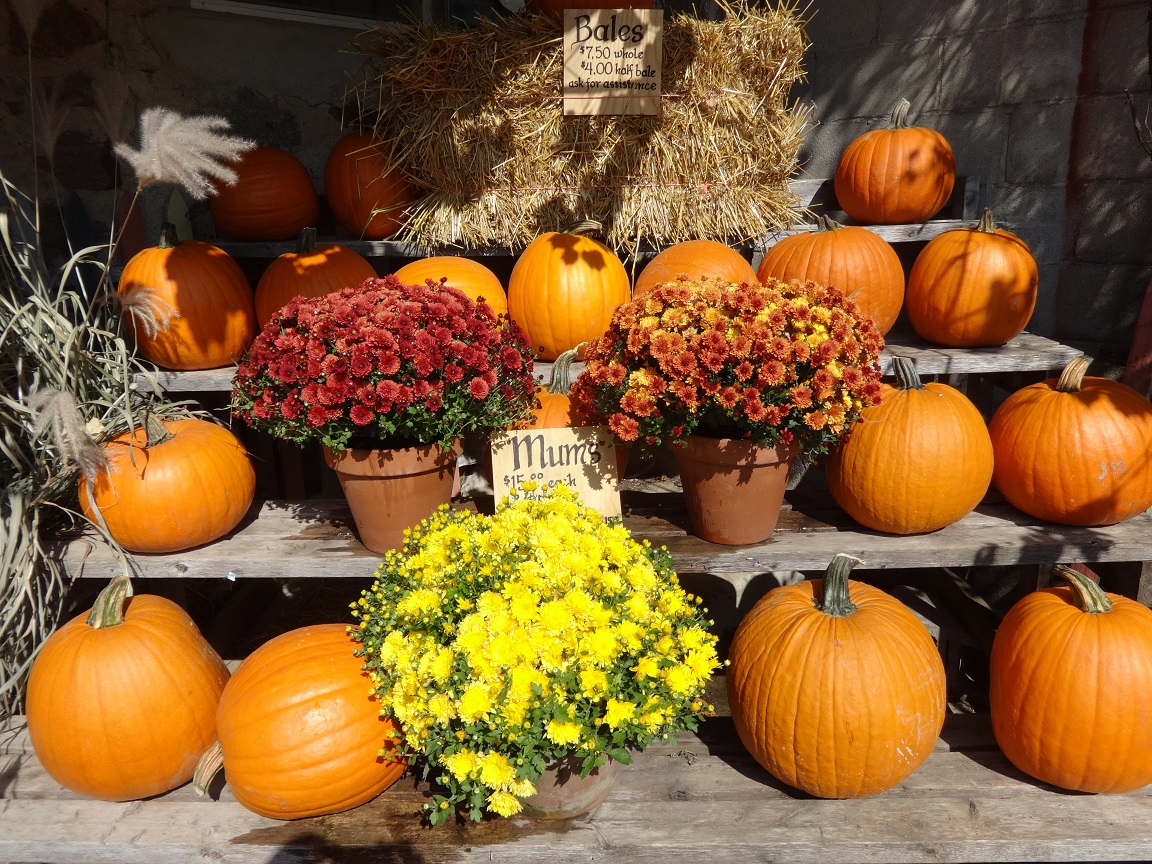 Organic Produce
Zucchini
Potatoes
Tomatoes
Green Onions
Eggplant
Leaf Lettuce
Cucumbers
Pepper – color
Garlic
Onions, Shallots
Local Produce
Squash (winter)
Sweet Corn
Peppers – Green Bell
Honey Crisp Apples
Sweet Tango Apples
Chestnut Crab
Heirloom Tomatoes
Green Beans
Tomatoes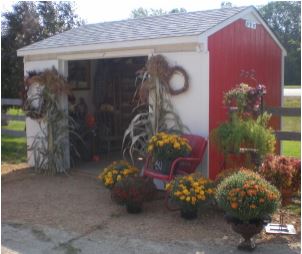 For Your Fall Dress
White Pumpkins
Orange and Specialty Pumpkins
Mums – white, red, rust, yellow
Fountain Grass
Ornamental Pepper Plants
Gourds
Broom Corn Bundles
Corn Shocks
Pampas Grass
Grape Vine Wreaths
Find a treasure in my Sheds. OPEN on the weekends – FUN!
I'll write again,
Donna