The Golden Rod is Yellow
                          The Corn is Turning Brown
                          The Trees in the Apple Orchard
                          With Fruit are Bending Down
                          –Helen Hunt Jackson
Hello!
Where did the summer go? It was nice weather to work in the fields and the rain came at the right time. Everything is still behind. I have an open cooler in my store I started up July 4. As of August 22 I had no produce to put in it. Every year is a learning experience.
Tomatoes are still slow in ripening. The Heirlooms are ugly but flavor is great. The Romas just don't turn. Peppers are doing better, I have 15 varieties to sell.
Some annual flowers have seen their better days, time to dump. Soon we can put on our fall dress.
September 27 I will have an event, Celebrate The Harvest at 11am to noon. I will have a food demo. Mark Huebner is from Waconia and was one of the four finalists on America's Best Cook on TV. He is great to learn from.  I will also have Clark Machtemes play his banjo from 11am to 1pm.      Antique Loft will be open, Christmas Shack open, everything for your fall decorating.
It is also the Art Wander for Artists of Carver County. Pick up a map at my Farm. We have a great Art Studio called Unearthed Arts at 44 West Main in Waconia. They are open Mon-Sat 10am-5pm. A great treasure.
I should have honey from my farm soon. I have local maple syrup also just 1/2 mile from my Farm.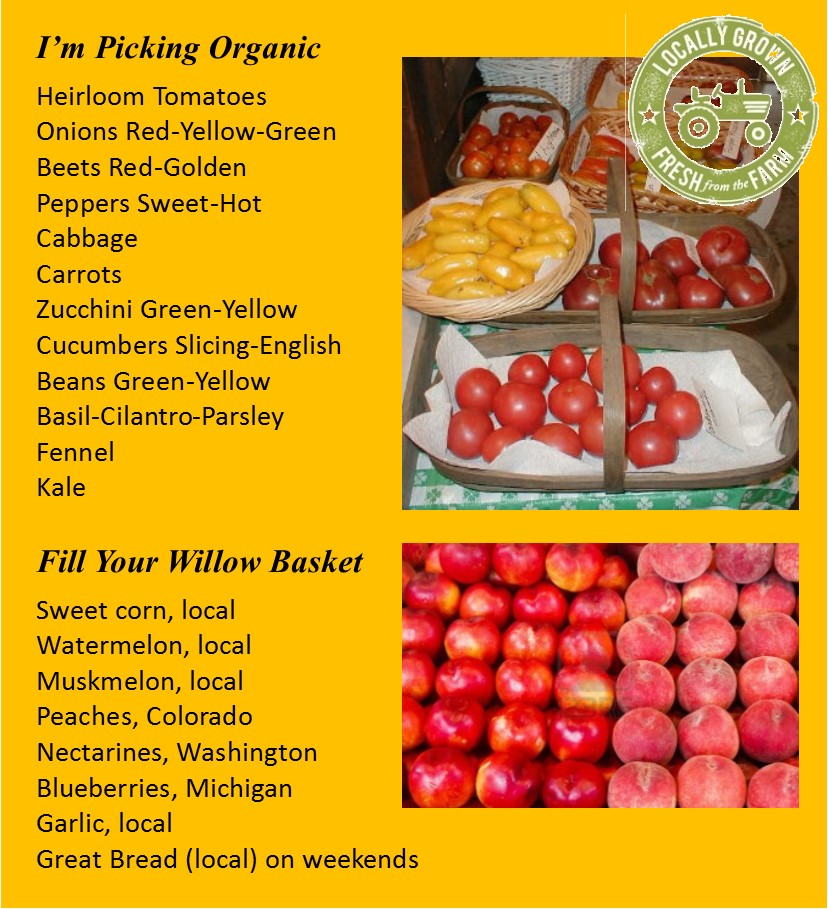 Cabbage Slaw
1 head cabbage, shredded
1 small sweet onion, diced
1 sweet green pepper or red pepper, diced
1 carrot, shredded
1 tablespoon Kosher Salt
1 cup cider vinegar
2 cups C&H Sugar
1 tsp celery seed
1 tsp dried mustard
Combine cabbage, onion, pepper, carrot, salt and let stand for 1 hour, then drain.
Combine vinegar, sugar, celery seed and dry mustard with 1/2 cup water. Heat to boiling and let cool down. Pour over slaw and mix. This can be frozen also.
Enjoy!