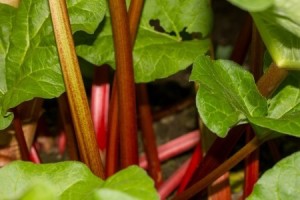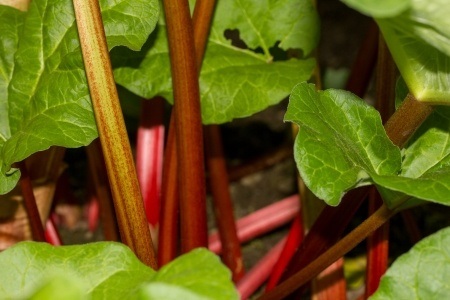 The Robins are hopping
The Rhubarb is up
Soon you can come here shopping
Let me fill your cup
Hello!
Happy Spring and it's great! It's so exciting and the smell of the soil is like a fix. The greenhouse is looking fabulous. We have peppers, herbs, cabbage, kohlrabi, and kale up. The tomatoes will get planted this week too.
The fields can't be worked yet. Remember, do not get in your garden too soon. You will pay the fiddler all year. You need to take a handful of soil and squeeze it. If it stays in a ball, it's too wet. It should crumble some, then you can work it over.
You can plant cold crops—beets, broccoli, Brussel sprouts, cabbage, carrots, cauliflower, kohlrabi, kale, lettuce, onion plants, onion sets, parsley, peas, radishes, shallots, and potatoes.
I start with onions, potatoes, radishes and lettuce. The rest of the products can be planted the rest of April and May. If your soil is not ready or you are not ready to plant, May is fine. Do not plant warm crops yet, the seeds can rot in the soil.
I have seed potatoes and onion sets. The onion plants will be here the week of the 19th of April. The plant is when you get a large onion. The sets are the size of a chicken egg or pull them early for a green inion or scallions. The plants are a sweet onion, the sets are just an onion. They store well. The sweet onion will store from harvest until December or  January.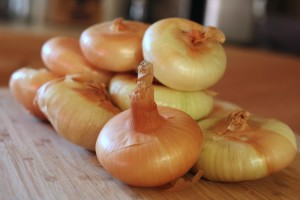 I also have Cipollini. Very flat bulb,  1 1/2 to 3" diameter by 3/4 to 1" deep. Deliciously sweet when cooked or grilled. Stores well.
The bulk garden seeds will also be ready for sale.
I had a good winter, nothing haywire with me, that's a blessing. The five chickens made it over winter. Love to hear the rooster crow. I'll get a few new baby chicks for summer. Fun to watch them grow and I just love chickens.
I'm trying to organize my thoughts for my Produce Hut by Fleet Farm by Carver. Can't believe I need to do this, but the road is closed from June to August from the Dairy Queen in Victoria to my farm. I need to sell my produce. I'll be open there Wednesday, Thursday, Friday, Saturday and Sunday 11am to 6pm. The road from Waconia to my farm is open. People from the East need to turn at the Dairy Queen to Hwy 7, West to St. Boni, then left onto CR-92 to Hwy 5. Then left to my farm. See map below
I'm not doing any events at the farm this year, can't make it work.
My farm will be open all summer.
Happy Gardening! See you soon!
Donna
Map from MnDOT website: http://www.dot.state.mn.us/metro/projects/5waconia/pdf/hwy5localaccess.pdf